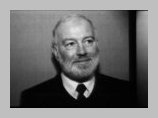 David F. Melbourne has been studying dreams for 25 years and was the first person to discover the 'trigger mechanism' in sleep, which identifies message-bearing dreams, contrary to Freud's idea that dreams were the guardians of sleep (kept us asleep). He was also the first to establish a link between neurological visions, caused by physical brain trauma, and the subconscious.
He has written a fantasy novel, and has had about 40 short stories (nearly all inspired by dreams) published by various imprints.
David has written regular dream interpretation columns for The Express newspaper, The Herald and the British edition of Horoscope magazine. Five books published to date: Dream Interpretation - The Secret (Blandford), Your Dreams and Your Stars (Blandford) The Dream Oracle (New Holland), The Meaning of Your Dreams (Blandford) and Understanding Dreams (New Holland)
David is frequently on radio - in Britain and abroad - and appears on television as an expert on dreams.
*******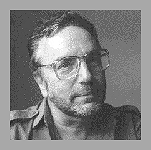 Dr Keith Hearne (BSc MSc PhD)
Dr Keith Hearne is an internationally known psychologist who conducted the world's first sleep-laboratory research into 'lucid' dreams for his Doctorate. In the course of that research, he invented the 'dream machine'. The original sleep-lab chart records from his pioneering research are on display at the Science Museum, in London.
He is the Principal of the European College of Hypnotherapy, training people in hypnotherapy and past-life regression, and is a therapist of renown. He has introduced several new techniques, and has published papers on his methods.
Dr Hearne has also conducted and had published very many experiments in parapsychology - particularly in the fields of telepathy and premonitions. He ran BBC TV's Premonitions Bureau, linked with the Out of this World series, with Carol Vorderman.
He is frequently in the media, here and abroad - on TV, radio, in newspapers and many magazines. He has appeared on scores of TV programmes, including GMTV, The Big Breakfast, Newsnight, Heaven & Earth Show and in several documentary programmes about sleep/dreams and premonitions.
Dr Hearne had, for a over a year, until recently a regular column in The Express newspaper every Thursday with David Melbourne, on dream interpretation.
Dr Hearne has authored or co-authored six books to date, with several more pending publication.
***
PUBLISHED BOOKS :
Hearne, K. (1989) Visions of the future. Aquarian Press, Wellingborough, England. (Thorsons Publishing Group - later part of Harper-Collins). ISBN 0-85030-807-0 (Reprinted : 1990).
Hearne, K. (1990) The dream machine – lucid dreams and how to control them. Aquarian Press, Wellingborough England. ISBN 0-85030-906-9
Melbourne, D. & Hearne, K. (1997) Dream interpretation – the secret. Blandford Press, London. ISBN 0-7137-2670-9
Reprinted : 1998).
Melbourne, D. & Hearne, K. (1998) The dream oracle. New Holland publishers, London. ISBN 1-85368 975 0 and I 85368 976 9
Hearne, K. & Melbourne, D. (1999) Understanding dreams. New Holland publishers, London. ISBN I-85368-812-6
Melbourne, D. & Hearne, K. (1999) The meaning of your dreams. Blandford Press, London. ISBN 0-7137-2778-0
***